Finally brands are starting to announce their new pieces, and there's an overwhelming collection of stay-at-home ready outfits, from joggers and pullovers to relaxed, casual jumpsuits and dresses. The new normal has turned fashion on its head, and few could believe that fashion collections could become so casual.
As our first run-through of AW20 – we're taking you through our favourite casual picks, which offer flawless looks while staying comfortable. Have you also noticed how dark it's getting now?!
Stay at home style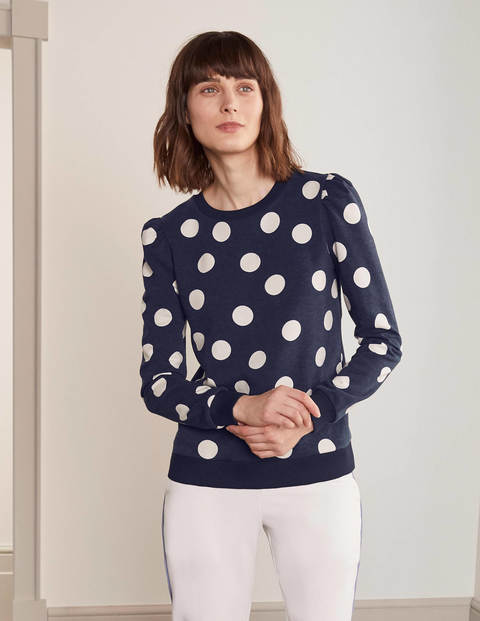 Staying home shouldn't mean pyjamas – the brands have reimagined the home as we spend more time there, working from home, more family gatherings, the home has become central to our lives, more than it has done for decades. As we reach for a can of nostalgia, take a look at the Puff Sleeve Sweatshirt from Boden (£60). It's a bold, exciting spotty little thing that flatters all the curves, but make no mistake gives instant style when entertaining at home.
Paired with leggings or jeans, it's an effortless look that deserves to be worn.
On the bottom half, we've chosen these gorgeous cotton-blend joggers from REISS (£135) – they're a trendy piece with a hint of utility, but perfect for jobs around the house, or a relaxed trip to the shops (we'll have something for you on masks, soon!).
Featured in the REISS image, why not complete the look with their Square Neck Bodysuit (£95).
Smarten up
If you're heading out to the office, or need to glam up the every day, we've got you covered.
We love this Piano Block Dress from Phase Eight (now just £71.20) to create a gorgeous autumnal look, while giving a statement look. The high neck-line and 3/4 length features offer a warmer outfit than a summer dress, perfect for the cooler days of September and October.
With all the doom and gloom of the last few months, investing in pieces like the Piano Dress tells the world you're ready! If you've been isolating and haven't seen family for a while, what better way to welcome them?
That's part one – we'll be back soon with more picks for Autumn.