Now we've battled through the winter sales, ever-lasting January, and storm Ciara, we're seriously looking forward to the new season pieces from our favourite stores to brighten things up!
Fortunately, that's exactly what FitFlop have done. With their new season collection, they're beating the blues with colourful shoes. We're crushing on their spring pumps, vintage sandals and metallic boat shoes, so we're taking you through some of our favourites…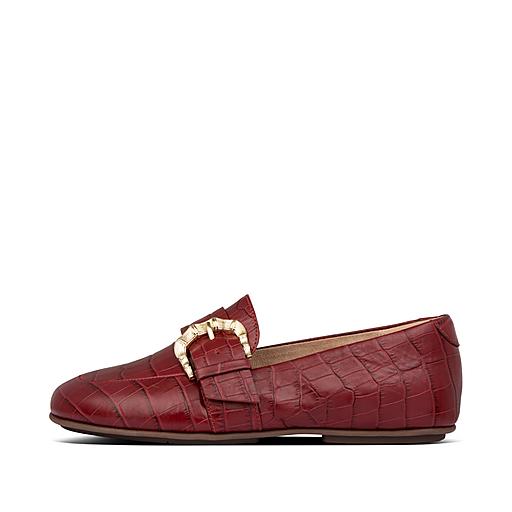 The gorgeous Lisbet takes a classic loafer, and turns it into a seriously stylish piece. With mock-croc luxe leather uppers, bamboo-style buckles to fit in with the '70s trend, and a gorgeous maroon colourway as our stand-out shade, these are at the top of our workwear list for the season. At first sight, the soles look too flat to be comfortable, but their Dynamicush lining defies appearance- the high-rebound cushioning and anatomically contoured footbed make these some of the most comfortable loafers to date.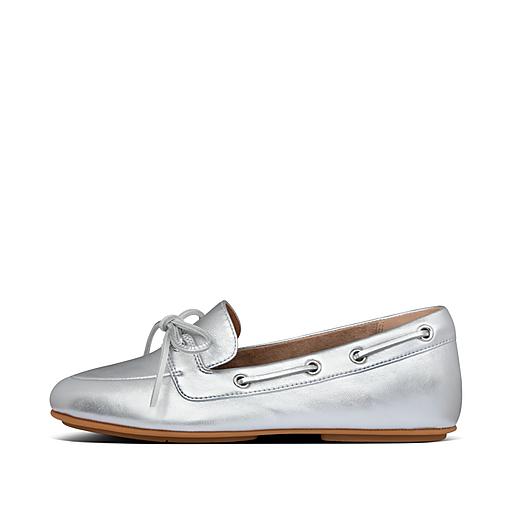 The boat shoe is a classic that goes with just about anything, from a chic work outfit to your go-to shoes for the summer holiday. This season, FitFlop have mixed up the classic style and redesigned the shoe in a soft metallic leather for an ultra-elegant footwear choice. With the Dynamicush cushioning cleverly hidden in the 'flat' soles, these are the perfect closed-toe summer shoe.
Hands up, who remembers the last time platform sliders and sandals were in fashion? That might make us feel old, but then we also remember the 70s flares too… Nonetheless, we just love these new Eloise wedge sandals from FitFlop! Not only does the mock-croc in light tan and 'bamboo' bring a modern take to vintage styling, the Microwobbleboard tech creates the ultimate in comfort. With three levels of cushioning, a lightweight design and medium at the toe for ease of walking, these are our favourite sandals for summer so far.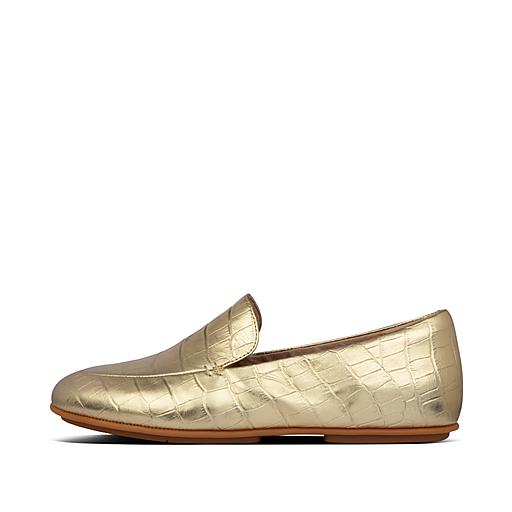 Another gorgeous shoe is the Lena- combining the mock croc and loafer or the Lisbet with the metallic colourway of the Cora, all packaged in a minimalist style perfect for a multitude of outfits. With the Dynamicush cushioning and premium leather outers, we're excited to wear these shoes for every occasion from work to a comfy pair for the evening.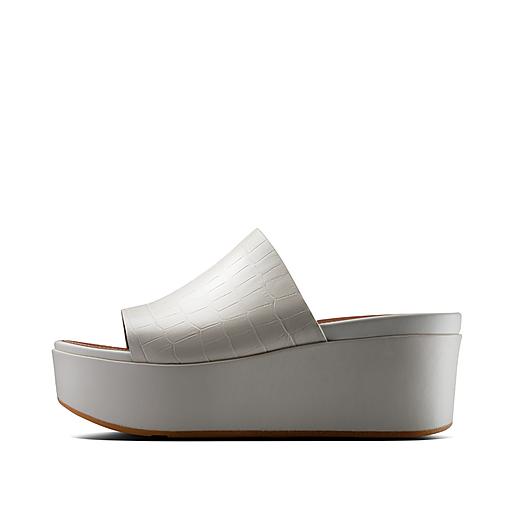 Like the Eloise sandals, this is another retro style we're happy to see back! With the simple mock croc strap and wedge heel, these slip-on sandals are a perfect style for the summer months, teamed with jeans, crops, skirts or dresses. With the Microwobbleboard tech and three layers of cushioning, we think you'll never want to take these off.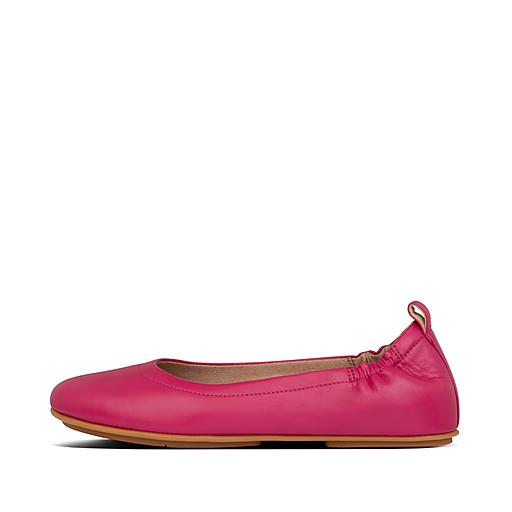 Too old for fuchsia? We think not. However, these gorgeously simple pumps also come in every colour under the rainbow so you can find your fave! These pumps may look like classic ballerina shoes, but the Dynamicush technology in the forefoot make these slip-ons unquestionably comfortable. With an oh-so soft leather and simple styling, these will be your new go-to for simple comfort.
Which is your favourite pair of shoes for the new season? We'd love to hear from you in the comments below!
Don't miss out on 20% off your first order with FitFlop, using code: NEWADDICT
Life is short. Choose great shoes with FitFlop!
You might also like