Ready for the heatwave, but not dressed for the thunderstorms and rain that are coming with it?
This week, in the UK, we're hitting highs of 37°! Whether we love or hate that weather, there's no denying that we've been frantically digging out our summer clothes out of the loft or the back of the wardrobe after such a mild summer so far. But then comes the issue of teaming warm clothes with wet weather! So what 50+ fashion can we wear to make the most of the classic British summer?
Blazer and cami
Layers are of course key for the summer, so a smart blazer worn over a simple cami is a key look for summer! We'd choose a cream, beige or tan blazer (light enough to reflect the sun, dark enough to not get ruined by the rain!) teamed with a stylish cami; choose a fast-drying fabric like silk or cotton, and a smart pencil skirt or ankle skimming trousers; nothing too long that will drag in the rain.
Left: River Island Dark Cream Boyfriend Blazer, £50
Middle: Reiss Olivia Lemon Satin Twill Blazer, was £265, now £95
Right: Wallis Petite Ivory Ribbed Blazer, was £42, now £33.60
Left: Chesca Direct Silver Grey Triple Layer Chiffon Cami, £80
Middle: River Island Yellow Ring Cami Top, £18
Right: Boden Silk Cami, £48
Shirt Dress
A loosely worn shirt dress (belt optional) is perfect to keep you cool in the heat, and the straight fitting style won't blow up in a gale. Plus, the perfect shirt dress can be worn from desk-to-dinner, so unless you're soaked through, it's perfect for wearing all day!
Left: Fenn Wright Manson Rowan Dress, was £189, now £94
Middle: Boden Freya Linen Shirt Dress, was £85, now £59.50
Right: Karen Millen Leopard-Print Shirt Dress, was £120, now £90
Linen
Though notorious for creasing, we love linen for warm, wet days. The fabric keeps you cool in the heat and dries so much faster than denim when it comes to trousers. Alternatively, choose a luxe linen mac or jacket to provide an extra layer or protection without adding weight and heat!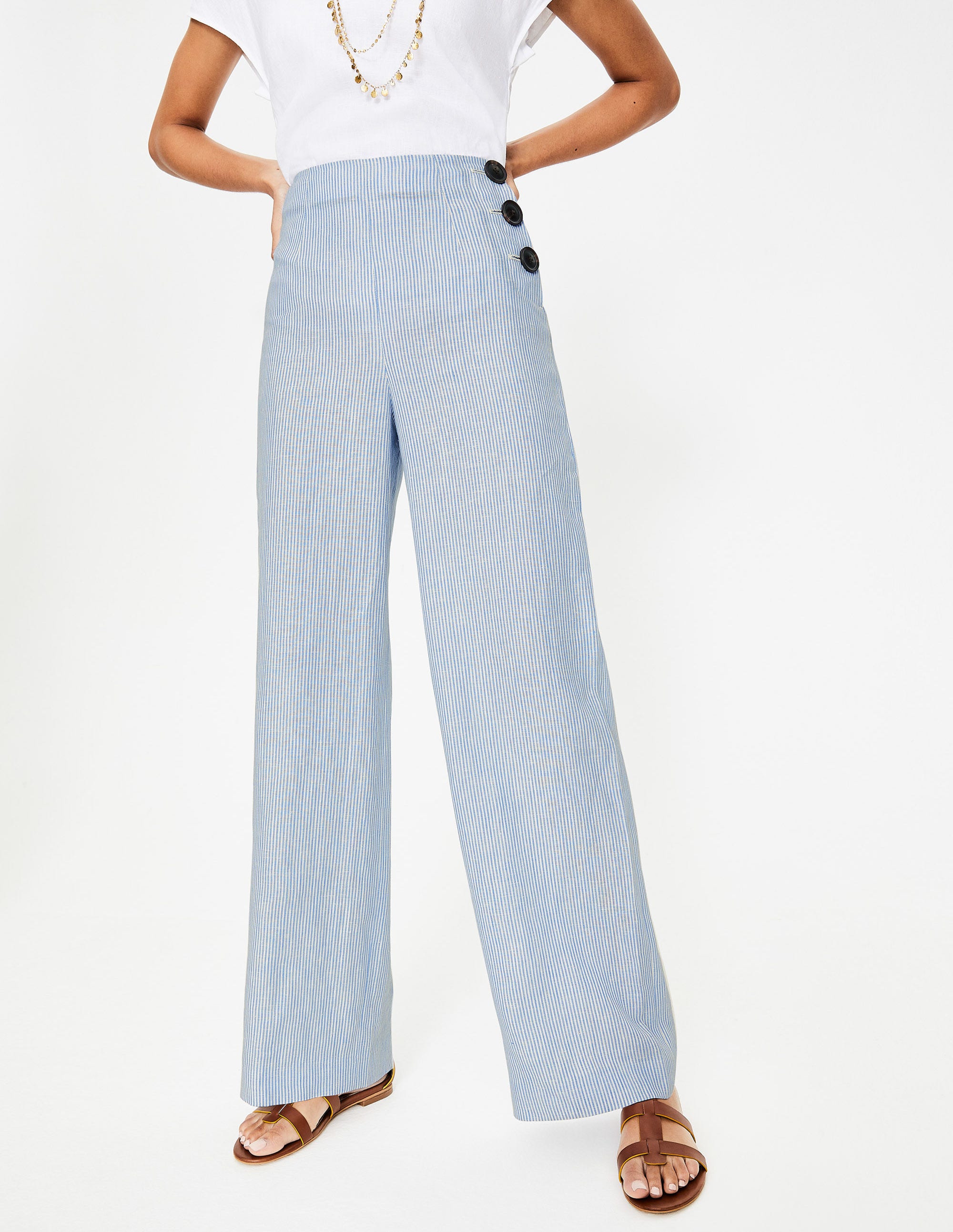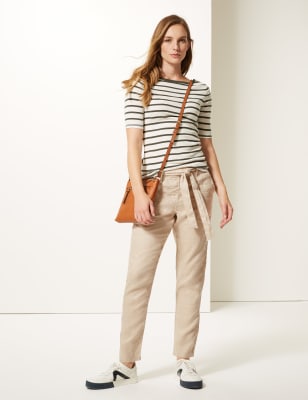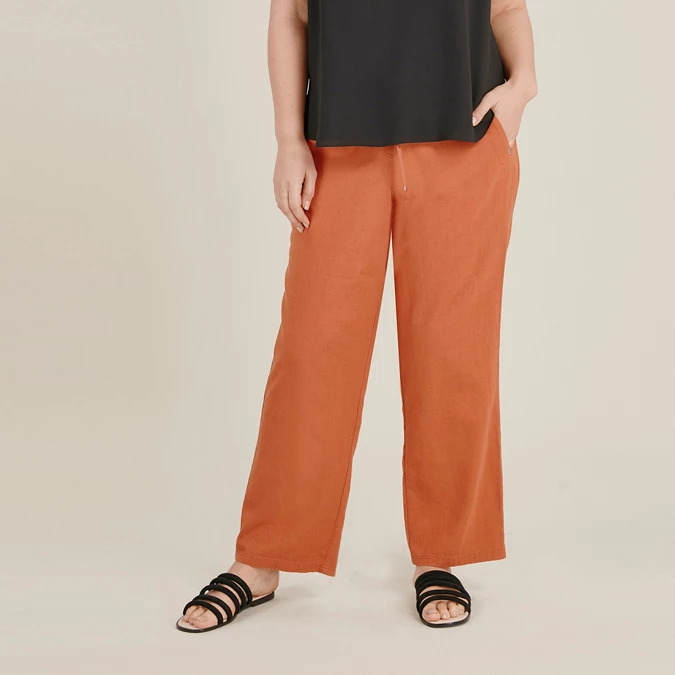 Left: Boden Penzance Linen Trousers was £75, now £60
Middle: Marks & Spencer Pure Linen Peg Leg Trousers, £22.50
Right: Debenhams Evans Rust Linen Blend Trousers, was £26, now £15
Left: Dorothy Perkins Stone Linen Blend Tie Waist Mac, was £49, now £15
Middle: John Lewis & Partners White Stuff Melody Linen Rich Jacket, was £59.95, now £47
Right: Marks & Spencer Pure Linen Double Breasted Longline Blazer, £99
The Midi
Midi length is perfect for the ever changing weather; choose from midi length culottes, dresses or skirts, whichever you love the most! This length will keep you cool enough in the heat, but protected in the rain as well as those nasty UV rays.
Left: ASOS Espirit Tropical Print Wide Leg Culottes, were £45, now £27
Middle: ASOS DESIGN Wrap Midi Skirt, £32
Right: Selfridges Faithfull The Brand Rafa Floral-Print Rayon Midi Dress, £170
Footwear
Arguably the hardest thing to choose in wet weather is footwear; strappy sandals lose their grip when it's wet, and chunky wellies are too much for the heat! Aside from the classic leather footwear that will keep you dry, we'd also recommend some Chelsea boot wellingtons like Hunters or Sorel's iconic Out 'N' About boots for heavy rain (don't forget a spare pair for in the office!) or some leather Birkenstocks; their cork sole is water resistant, and we'd recommend a patent pair so the rain will just roll right off.
Left: Birkenstock, Arizona Birko-Flor, £59.99
Middle: Hunter, Refined Chelsea Wellington Boots, £95
Right: Sorel, Out 'N' About Leather Boots, £110
Accessories
Make sure you choose a bag big enough to pack your umbrella and sunglasses; you can never be too cautious in the British summer! We'd also recommend a light or silk scarf, it will protect your neck on a windy or wet day, and also stop jewellery from tarnishing in the heat.
Left: Powder Women's Erin Round Sunglasses, £28
Middle: Ted Baker Floodz Printed Umbrella, £49
Right: Mulberry Silk and Cotton Scarf, £175
Do you have any great hints and tips for dressing for the British summer to share with us? Leave a comment below!
Prices correct at time of writing.
You might also like