Sensational ladies, if you're still looking for a Christmas gift at this point, there's only one thing for it- shoes!
For the girl who has everything or the suave guy, shoes are a sure-fire gift you just know they'll love. All you need to do is check their foot size, take a look at our guide to our favourite FitFlop shoes, and you're off!
Boots
The perfect gift for the women who have everything is a gorgeous pair of boots. You know her style, so opt for a gorgeous bold pair in metallics and winter colours, or choose a classic leather pair that she'll be able to team with every outfit.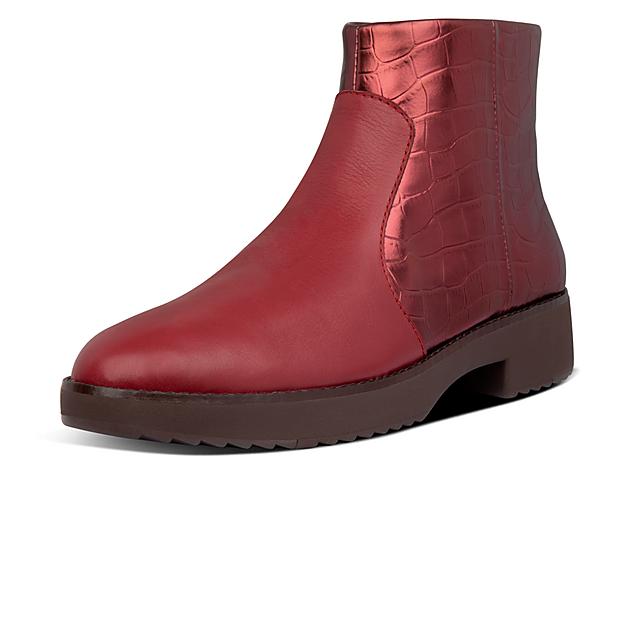 A gorgeous winter maroon colour and hints of stylish metallic- these Mara Ankle Boots are a must-have for the lady that loves all things festive! These standout boots are equally sleek and smart, so work perfectly well with the Christmas sale shopping as they do the New Years Eve party.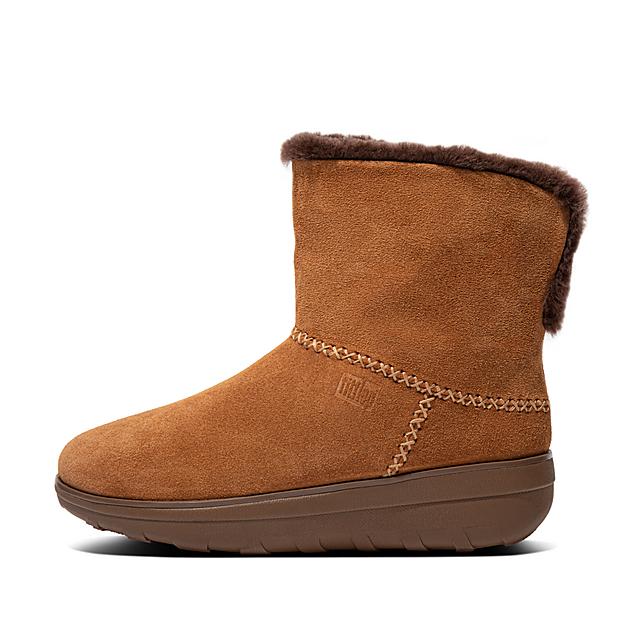 There's always one who's always cold at this time of year, so these Mukluk Shorty Ankle Boots are the perfect (heart)warming choice for her! With a shearling lining and underfoot cushioning, these will be like little clouds for her feet; and look oh-so cosy with her favourite jeans or a skirt and tights.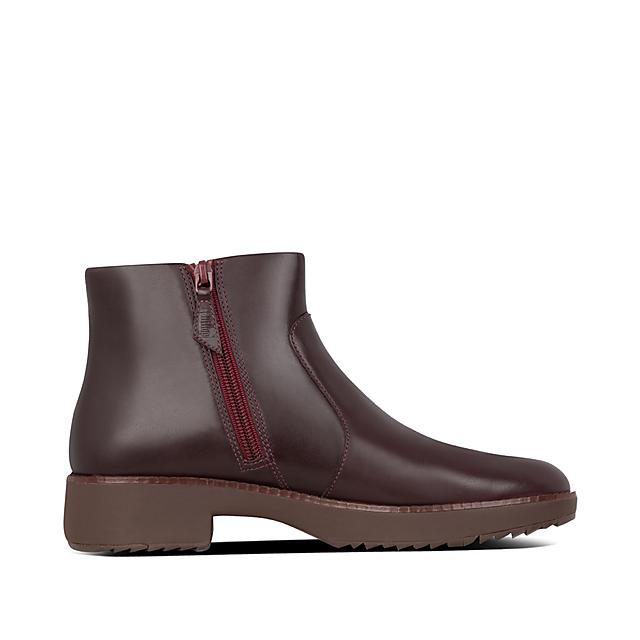 Whether she likes minimalist Scandi style or a pair of classic leather boots, the Maria Leather Ankle Boots are a versatile shoe that we think everyone will love! With a range of colours including a sumptuous lingonberry or a classic black, pick a pair you think will match all of her outfits for a thoughtful gift.
Slippers
We're almost certain we'll never get tired of a new pair of cosy slippers at Christmas, so she'll also love them under the tree!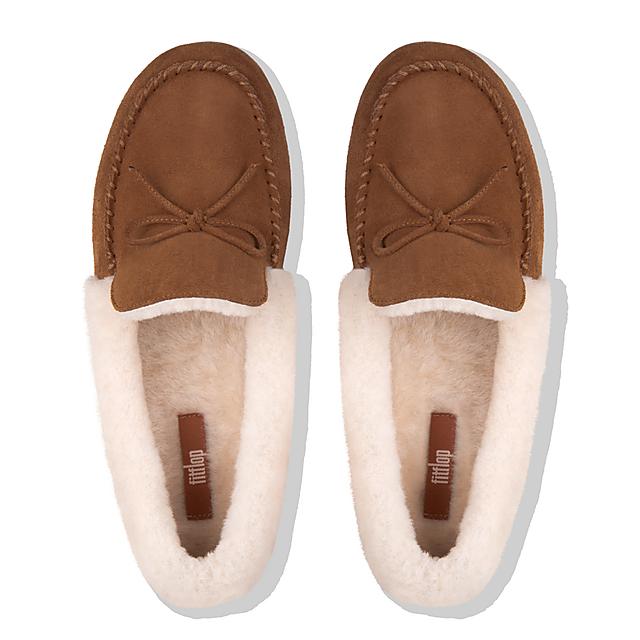 Chilly days deserve cosy slippers, so if she's always cold, a pair of warming shearling slippers are the answer. We adore the Clara Shearling Suede Slippers in Tumbled Tan, creating a classic moccasin design that will never go out of style, and will keep her oh-so warm.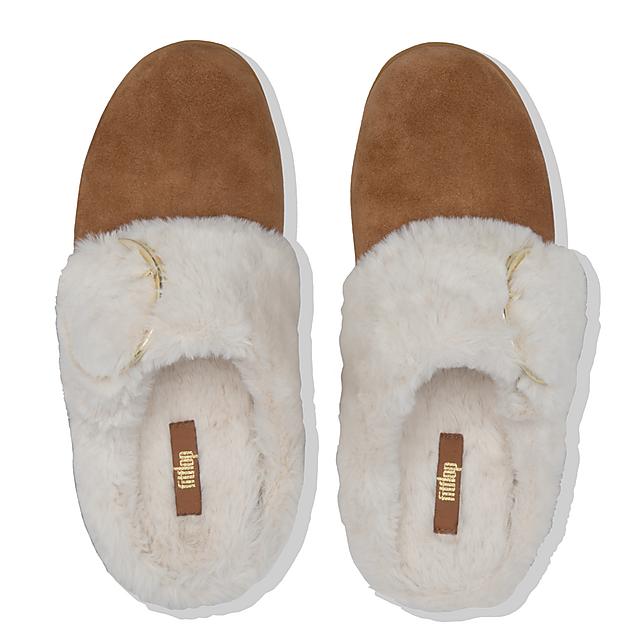 For the fashionista, the Tilda Buckle Suede Slippers are the perfect choice. These glamorous slippers feature the ultra-comfortable iQushion sole, statement buckles, soft suede and elegant yet fluffy faux-fur; keeping them as snug as they are stylish.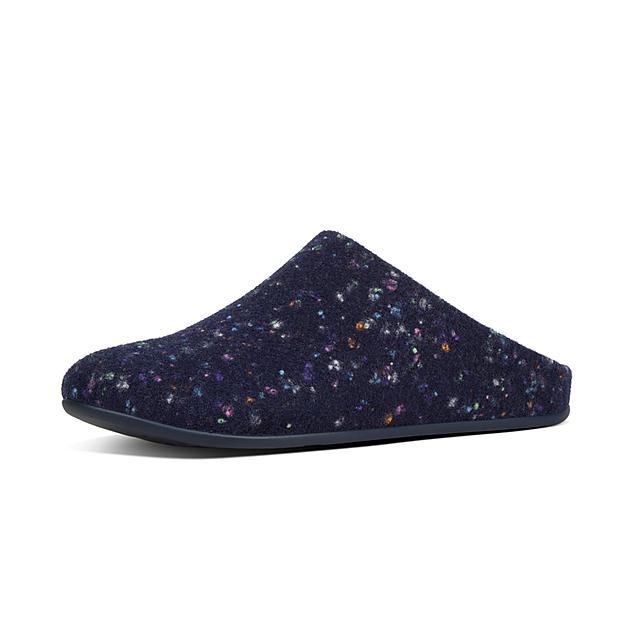 If she loves a classic pair of slippers, the Chrissie Speckle Felt Slippers are a step-up from her usual pair. With the comfortable iQushion sole, cosy speckled felt and a lightweight, minimal design; you simply can't go wrong with the gorgeous range of colours!
Mens
Don't forget the boys; we're sure they secretly love fashion as much as we do! Whether he loves a classic brogue, stylish sneakers or some smart slippers, there's the perfect pair for him too.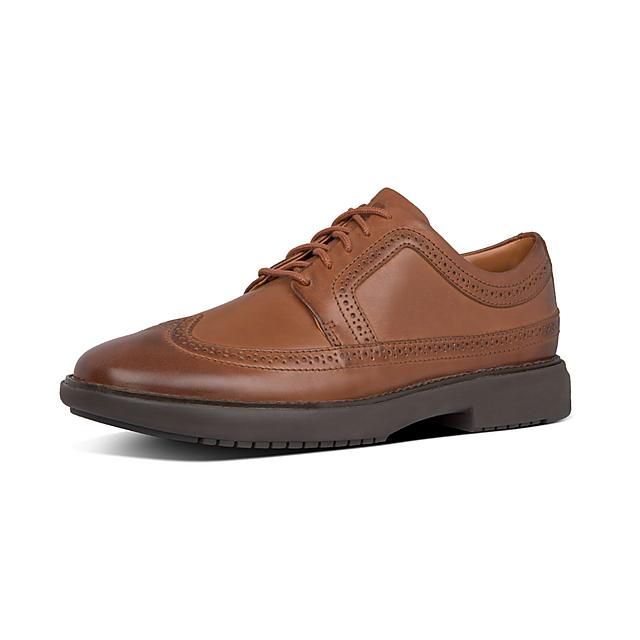 You simply can't go wrong with a pair of classic brogues- the lovely Dark Tan colourway of the Odyn Leather Brogues go perfectly with the wardrobe of all ages and styles; and their deceptively comfortable Dynamicush footsole provides extra protection and comfort to keep him going all day.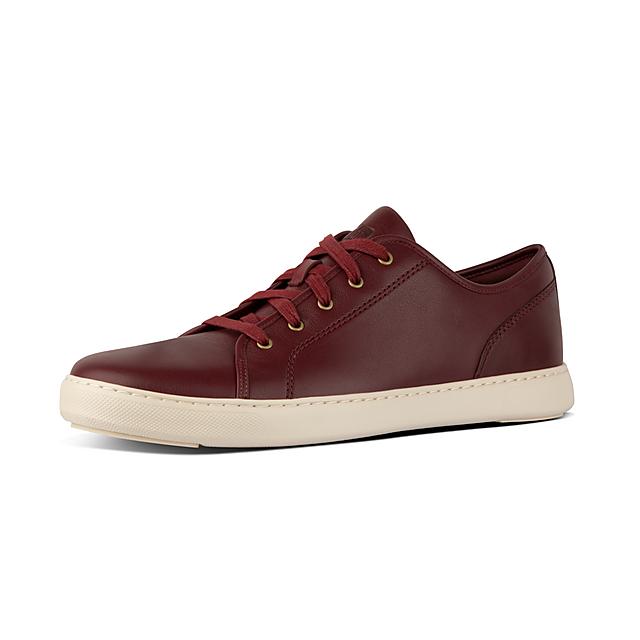 If he loves a good pair of trainers, the FitFlop range of light, flexible and timeless sneakers are perfect. We love the Christophe Leather Sneakers with their tennis style, Anatomicush sole and range of colours to suit every style.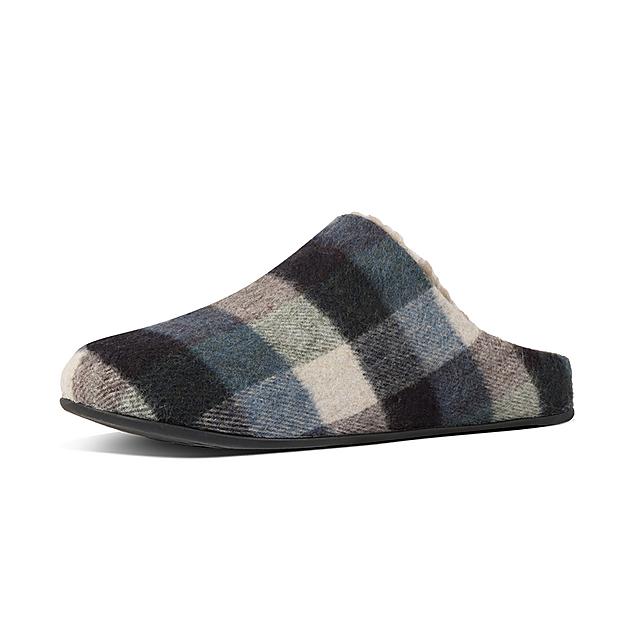 Slippers under the tree aren't just for ladies; the boys love them too! These Shove slippers come in a classic Check Felt, but underneath feature a cosy faux-shearling lining and the iconic FitFlop iQushion sole- chilling at home can be comfy too!
Which FitFlop shoes have you picked up for a loved one? Let us know below.
You might also like