Father's Day is here, and we want to mix the gifts up for dad!
Rather than his favourite Wine Gums or a 'Super Dad' mug, we've been thinking out of the box for gifts this Father's Day. Whether it's the gift you're hunting out so it's from 'the kids', or it's for their Granddad, we're sure you'll love one of these presents.
Personalised
Now, we said out of the box, so we know you'll be thinking a wallet isn't that unusual. However, we think a personalised wallet is just perfect! This handmade leather wallet from Aspinal of London features up to four characters of personalised text, ideal for suave initials, nickname, name (if it's short enough) or even Dad. This piece will be his next excuse to get out of being the bank of dad!
Cake Face
What dad doesn't love a good pair of socks? Whilst not overly original on its own, this gift set comes with a matching personalised cake from Bakerdays! Pop his favourite (or least favourite) picture of himself on the cake, and grab the first chance you can get to have a slice of sponge or chocolate chip cake. Dairy free or gluten sponge is also available.
Break Time
If you really want to spoil him this Father's Day, how about a short break to Cambridge? He deserves it! This trip from Titan Travel includes excorted tours around the old, college streets, the Imperial War Museum filled with aircraft-filled hangers and land artillery, and a trip into the countryside with National Trust's Wimpole Estate. Titan will pick him up from his door with VIP service and a luxury coach and it's all taken care of!
Show Business
For a unique day out, why not take him to the Only Fools and Horses Musical? With a comedic twist on a classic musical, we think he'll love a show based on his favourite television series! From The Box Office currently have tickets available from only £18, and with a choice of times and dates, there will be the ideal time to suit you.
Beardy Beloved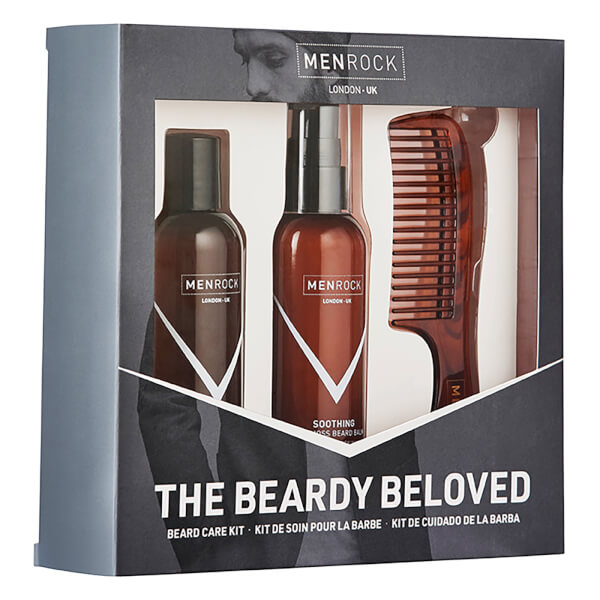 Is he sporting a beard? If so, we bet he loves to take care of it much more than you realise! That's when this set from Men Rock at Mankind comes into play. With a oak moss beard balm, beard soap and beard and moustache in a stylish gift box, this kit is for a simple yet loved gift.
Are you looking for something else for Father's Day? Let us know what you're looking for and we will find it for you.
You might also like