We are big fans of Fiona Bruce. We like her as a newsreader and as a presenter of, among other things, Antiques Road Show and Fake or Fortune.
But primarily, we are fans of her style of casual chic displayed best when she is not reading the news. In particular, we love her evident 'thing' for jackets and how she has embraced shirts and layering.
Can we mention at this point that we also like the more polished and formal style she rocks when she is news-reading. We love her chic jackets, which have been a staple of the newsreaders' wardrobe since women started reading the news in the 1970s. But we also love the dresses, skirts or occasionally tailored trousers which accompany those jackets now that newsreaders have had to come out from behind their desk. Fiona Bruce does 'polished' and formal very well indeed.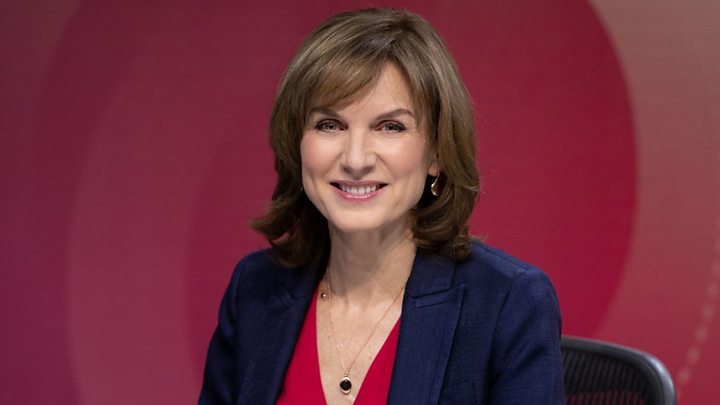 In general, at age 55 (she was born in April 1964), Fiona Bruce (AKA Mrs Nigel Sharrocks) has developed a strong personal style which we think is well worth borrowing.
We should also mention her hair, both the cut and the colour. That chopped-into, slightly ruffled bob suits her very well. It is a more on-trend evolution of an earlier bob, and perfectly treads a line between polished and casual. We like the colour, too and care not whether that rich brown is all her own or is helped along by a tinting brush; that is between her and the salon she attends. As we have said often, no-one needs to go grey these days, unless they want to. There have been so many advances in products, both professional and for home-use that we can keep the grey at bay if we wish to… Fiona Bruce has warm colouring so she suits that rich warm brown…
Her make-up is very natural looking, too. When we see her on TV, she is always professionally made up. But with the right products such as concealer, highlighter and primer, and the right colours and techniques, it is possible to achieve a natural look. After applying concealer and highlighter, use a BB cream to even out skin tone. Emphasise eyes using a mix of browns and nude tones and use a liquid liner or pencil to outline, add a hint of colour with bronzer and blusher, and, of course, a browny-pink lippy with just a hint of gloss…
As we said earlier, what we really love about Ms Bruce is her penchant for cropped jackets, and her clever way with shirts and layering.
What do you think of Fiona Bruce's style? Tell us in the comments below!
You might also like