A lot of you have been asking about Dawn French's gorgeous looks in Delicious.
As a drama about love, food and infidelity in Cornwall, and featuring Dawn, Emilia Fox and Iain Glen, we've been hooked on the show, and you're hooked on Dawn's style!
Dawn Drench is certainly a national treasure, well-known for her starring role in The Vicar of Dibley, and her bob cut is equally as iconic. With a short black bob and a straight fringe, we think this 'cute' cut makes anybody look younger. However, in her role in Delicious she takes on a vivacious side-swept cut which might be perfect if blunt bangs don't suit you.
How to steal her style:
At just 5 foot and plus-size, Dawn French doesn't cover the usual aesthetic of the celeb. However, she embraces her body and looks just fabulous; oozing confidence that inspires us! A classic trick Dawn uses is making the most of black outfits which we know look slimming, and has infused this look into her role in Delicious.
The trademark look in the show is certainly a floral tea dress. These gorgeous dresses are effortlessly timeless, whilst the extra touches of florals and patterns sweeten up a classic look. A number of her dresses come in a black or navy blue base, topped off with colourful flowers; where she has made sure the pattern isn't overpowering for her short stature.
Most of her dresses are cleverly chosen to make the most of her curvy figure, and really create a waist. If you have an apple body shape like Dawn, empire waists (a new waistline created just below the bust) are the perfect choice; v necks help move the focus, and other tips are available here.
We've spotted Dawn in a number of enchanting red looks too, which look just gorgeous paired with her vintage haircut and red lip.
The long sleeves on her dresses suit her frame perfectly, and are ideal if you're conscious of your arms but don't want to layer up with a jacket!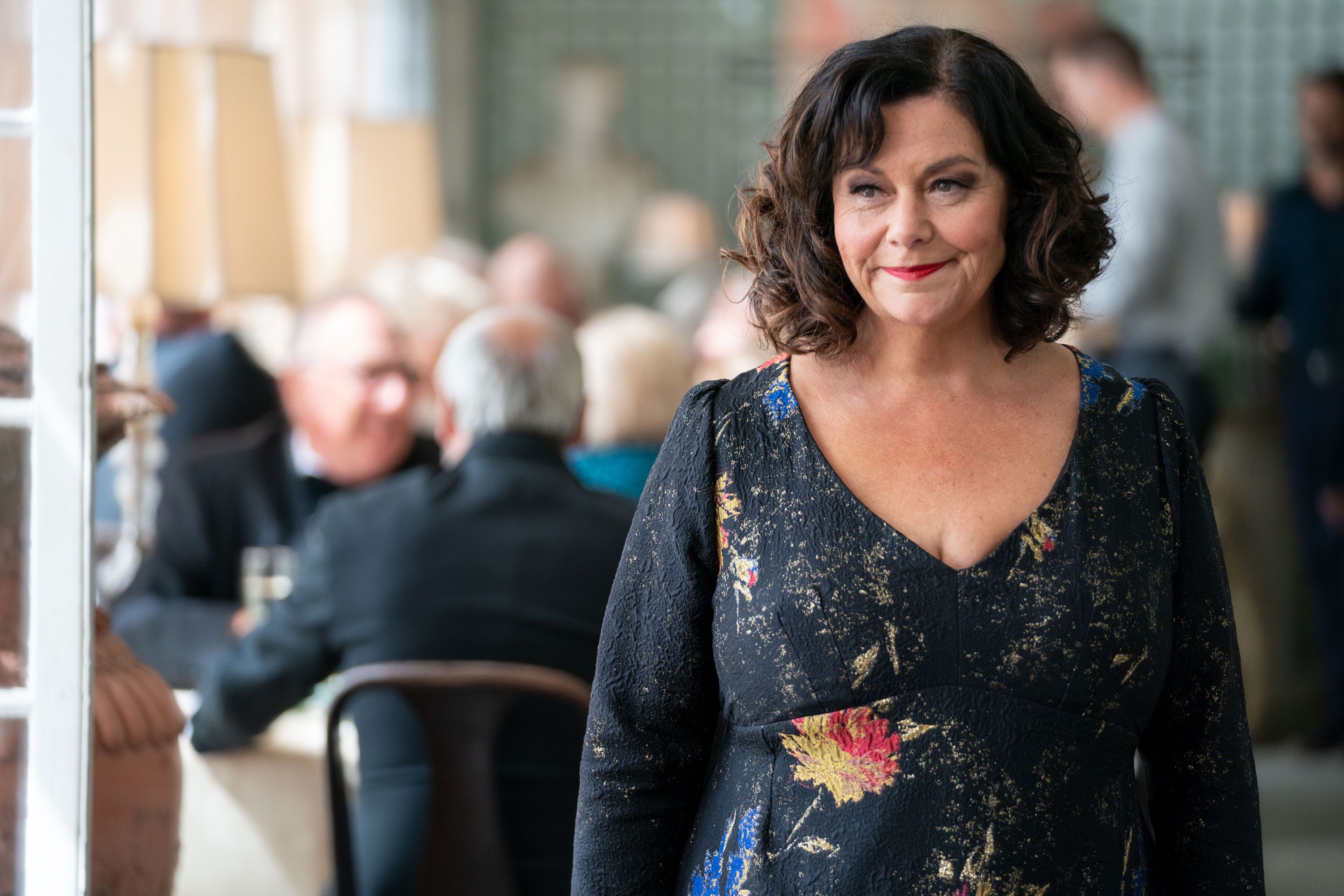 You might also like