[Ad, gifted] This Christmas is going to be very different to others given an unprecedented year. Now we're in lockdown (again), we'll be spending much more time indoors. With added dark nights rather than opportunities to social distance in the sun, we're likely to see higher impacts on stress and health. One of the perfect ways to beat those blues? Pampering yourself! Little luxuries will make all the difference this year, and beauty and skincare will help reduce any negative effects on your skin.
Every year there's an array of different Christmas countdown boxes to try, and this year we've chosen the 12 Days of Christmas 2020 from Beauty Expert.
This box arrived beautifully presented, with a rose gold and white colour scheme, sturdy cardboard opening, and 12 little drawers encapsulating beauty treats wrapped in rose gold tissue paper. Of course, we couldn't wait for the countdown to Christmas and just had to open our treats now.
Overall, we'd definitely recommend this box for your countdown or as a gift. With £495 worth of goodies for just £100, it is definitely great value for money, and all 12 treats are high quality, premium picks that work perfectly together for your beauty routine. If that's not enough to sway you, we've tried each 12 for ourselves to reveal to you- spoilers ahead!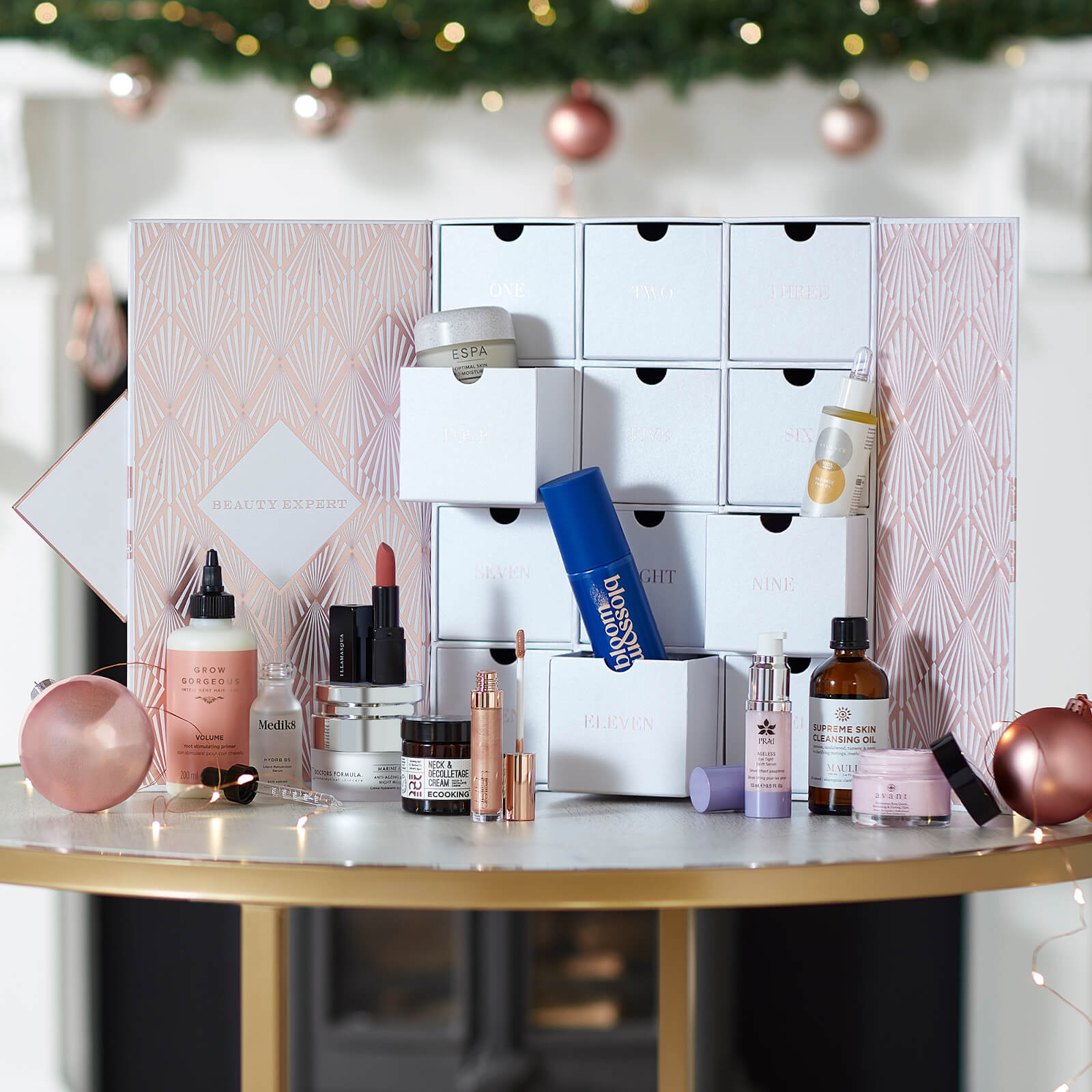 Avant Harmonious Rose Quartz Revitalising & Firming Mask
This luxurious mask was created to lift away dirt and impurities, and I saw this from first use! Rose Extract and Hyaluronic Acid is known to buff away dead skin cells and impurities, soften flaws, boost radiance and improve the appearance of fine lines and wrinkles- certainly a dreamy combo.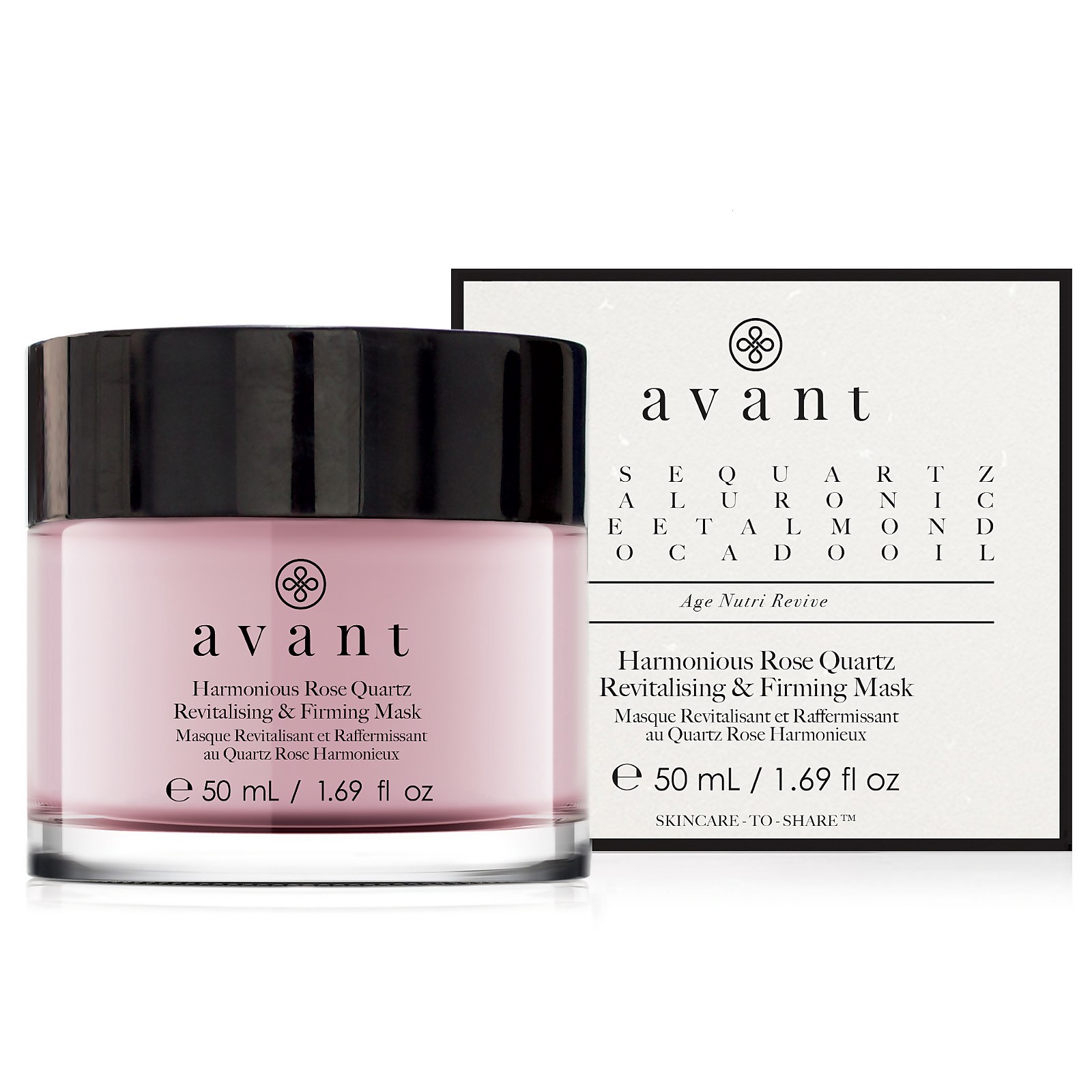 Illamasqua Ultramatter Lipstick (Various colours)
One of the make-up pieces in this box is the Illamasqua lipstick, arriving with you in a surprise shade! I received Obscene, a vampy, plum colour. Unfortunately the shade was too dark for my (extremely) pale skin, but would look just gorgeous with a glam dress and tan. We often find matte lipsticks dry our lips, but with this highly-pigmented lipstick, this was certainly not the case.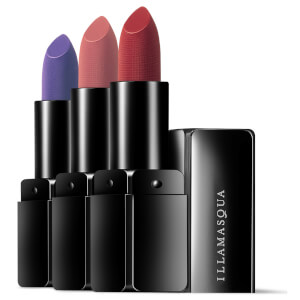 Ecooking Neck & Decolletage Cream
This came packaged in a stylish and reusable amber jar, and housed a lovely, mousse like crème. Apply this to your neck, chest and decolletage for soft and plump skin, for a younger-looking complexion. Crafted from vegan and fragrance-free ingredients, I've noticed my skin is looking plumper already!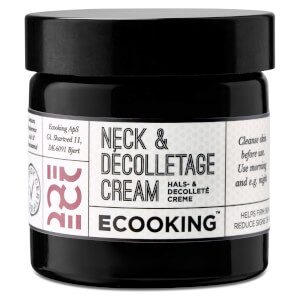 ESPA Optimal Skin ProMoisturiser
Having tried ESPA products before, I was certainly looking forward to using this for the cleansing, toning and moisturising routine! I loved the spa-like tub with terrazzo lid packaging that housed a fresh, natural smelling moisturizer. This was runnier than a lot of moisturizers I have tried, but that meant the cream absorbed easily into the skin, without leaving a greasy, sticky residue, and left the skin oh-so soft.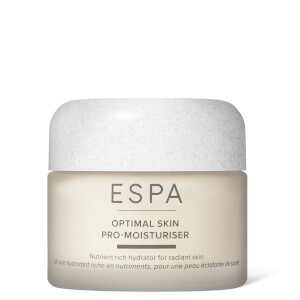 Medik8 Hydr8 B5 Serum
Upon taking it out of the little drawer, it's hard to resist the packaging with the outer tube and luxe pipette bottle. However, this isn't just about looks- the ingredients pack a punch too. This serum is intensely hydrating, perfect for this harsh weather, and is fortified with Vitamin B5 and Hyaluronic Acid for a plump look and minimised fine lines.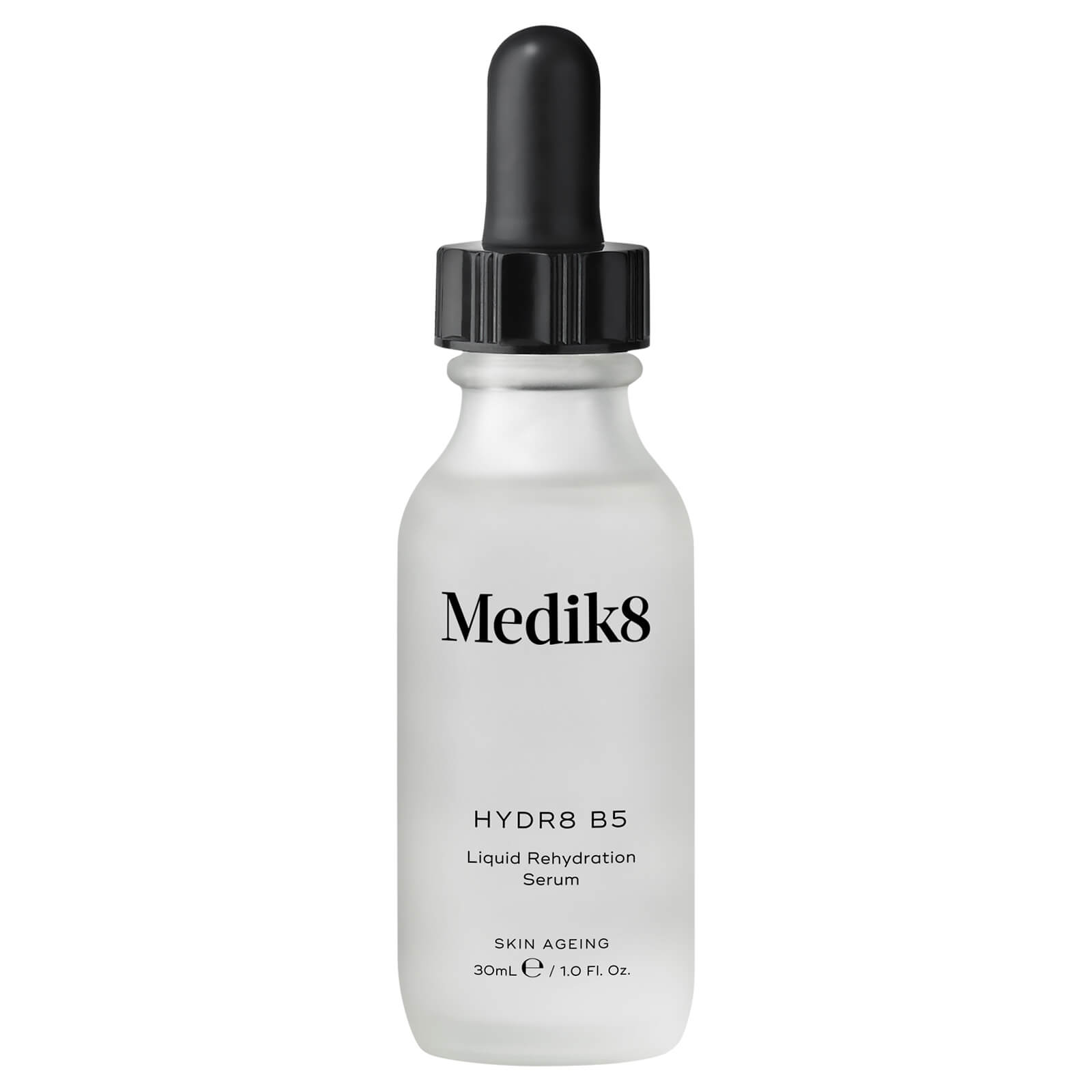 Delilah Pure Light Radiance (Lunar)
The second make-up product is this lovely product. The peachy-gold colourway looks just great on warm toned skin whether tanned or pale. I used this as a highlighter, though this would also blend in well with foundation, for a summer glow in winter. It even features Vitamin E to protect your skin from environmental aggressors as an extra bonus!
Grow Gorgeous Volume Root Stimulating Primer
One for the ladies to add extra oomph to their hair- we were unsure whether we would notice much of a different very quickly, however this proved me wrong! Hair already feels stimulated and moisturised, and you can feel it working with the tingly, cooling sensation from the menthol too. Added Amino acids and Rice Proteins promote shine and improve health, so we will certainly be buying this again.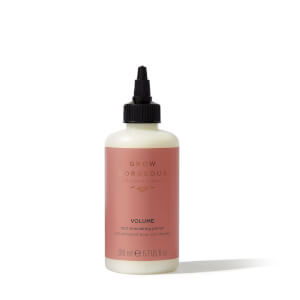 Mauli Skin Cleansing Oil
This will fill the gap in your cleansing, toning and moisturising routine. This is 100% natural and comes in a stylish and reusable amber jar, and does a wonderful job of removing make-up, dirt and impurities ready for toning. The scent may not be for all with the cloying, sandalwood smell, but we love it!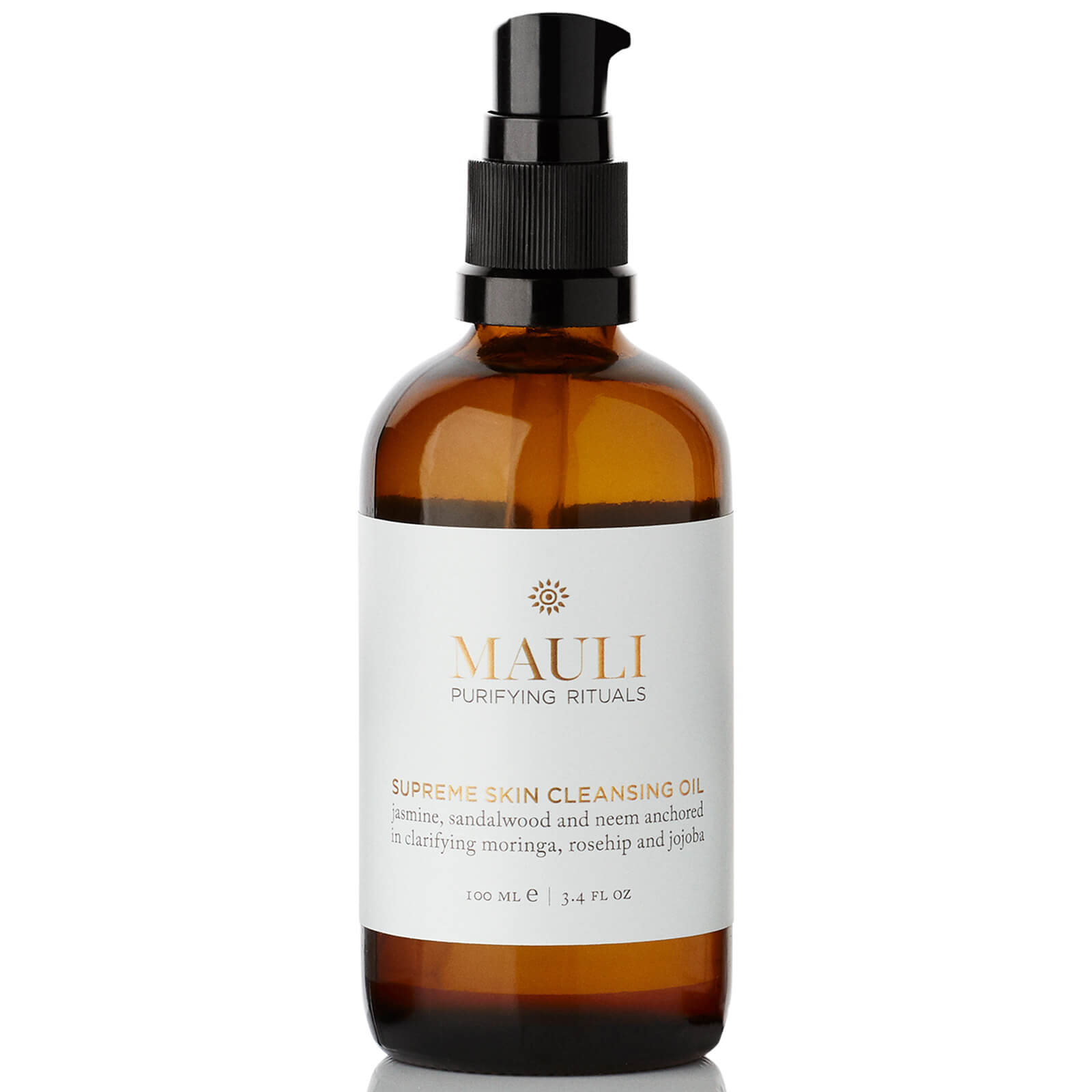 Balance Me Radiance Face Oil
For the final part of the routine, toning, Balance Me's Radiance Face Oil is perfect for the job. After one use, skin feels soft, hydrated and relaxed, and the formula will illuminate and target signs of aging over time. It should even improve the appearance of scarring and discolouration, so we're looking forward to seeing the long-term results of this.
Doctor's Formula Anti-Ageing Restoring Night Moisturizer
In a premium, weighty tub, you just know this is going to be an essential piece of your beauty kit as you unwrap it from your 10th drawer. This mousse-like, beautiful smelling moisturizer has been blended with Marine Collagen amino acids and Soluble Collegen for supreme moisture as you sleep, for a firm yet soft and bright complexion as you wake.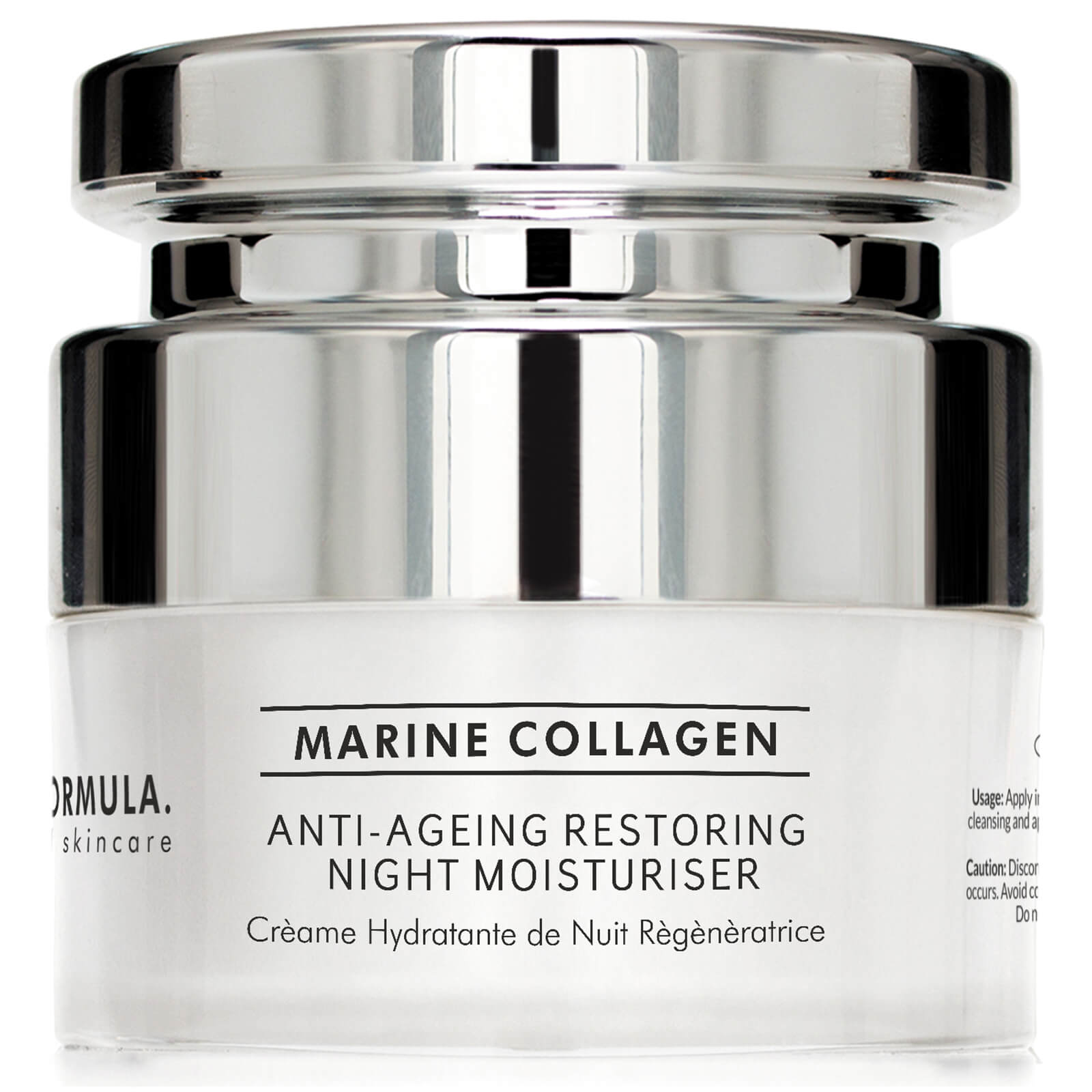 Bloom & Blossom All Night Long Calming Sleep Spray
We won't lie, we weren't sure if this one would work. How wrong we were! Whether it's due to the dark nights or this spray, it's hard to tell, but we've certainly slept better since using this. The packaging is stylish and modern, and the scent is beautiful with the Frakincense, Linden Blossom and Rose Flower Water combo.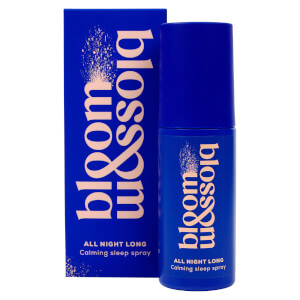 Prai AGELESS Eye Tight Uplift Serum
This little wonder targets fine lines and wrinkles around the eyes, one of the surest signs of ageing. The lightweight formula features IDEALIFT and NULASTIC SILK to rebuild skin structure, and boost natural elastin levels for a plumping effect.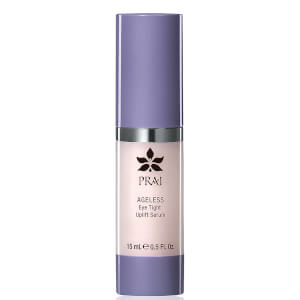 Will you be trying the Beauty Expert 12 Days of Christmas box for yourself? Let us know in the comments!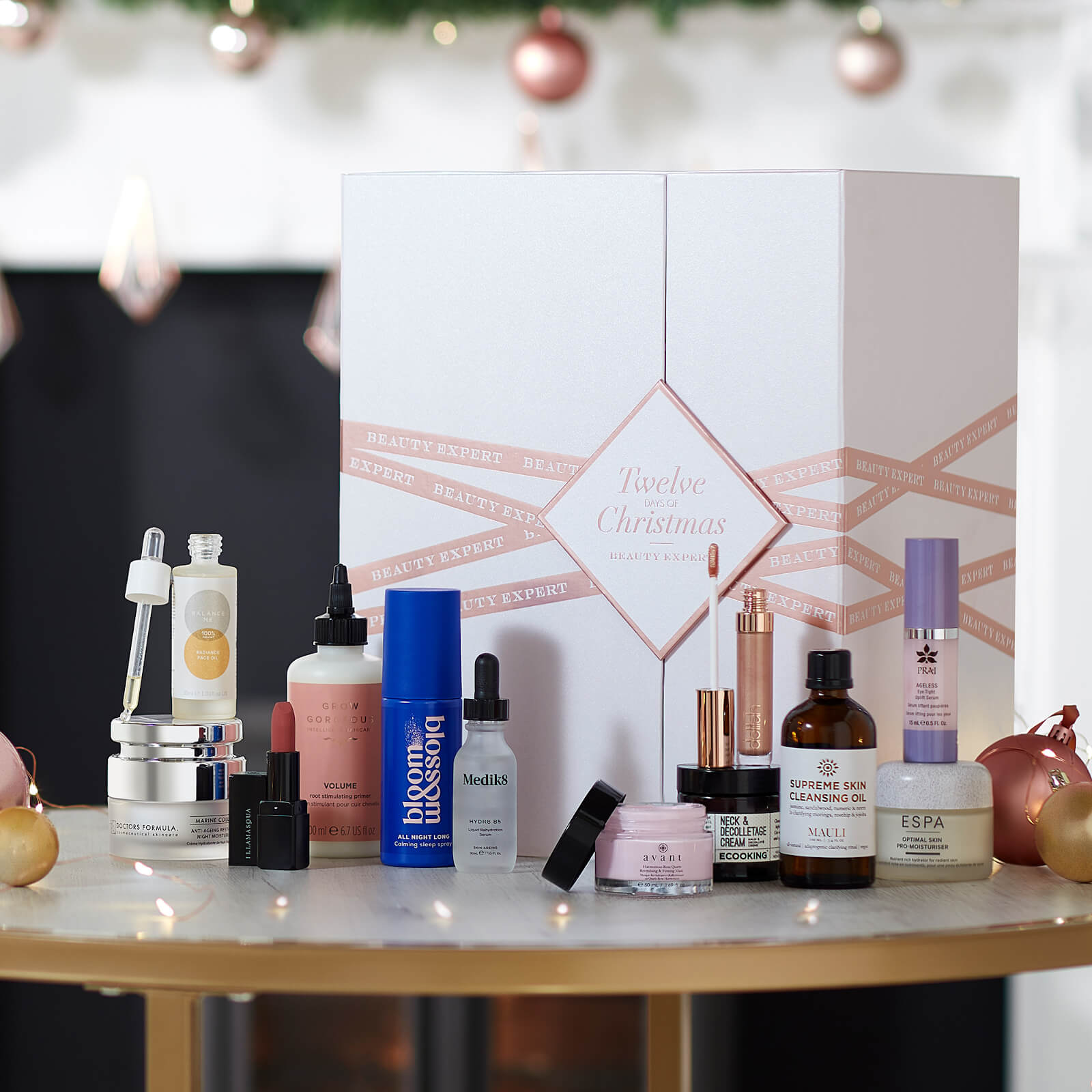 You might also like